Recently, CSCEC-built fourth phase project of the Canton Fair Complex was illuminated. As a new model for international convention and exhibition centers in the world, after completion, it will contribute to the development of the Guangdong-Hong Kong-Macao Greater Bay Area.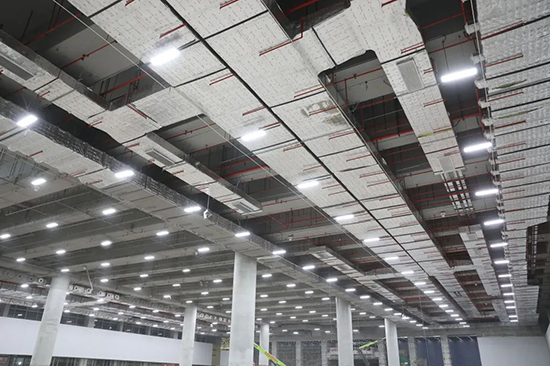 With the total construction area of 560,000 kilometers, the project consists of a pavilion, a convention center, and a control center. After completion, the total construction area of the building will increase by 40%, the number of exhibition booths will increase by 5,000, and a 50,000-square-meter-large convention center will be completed.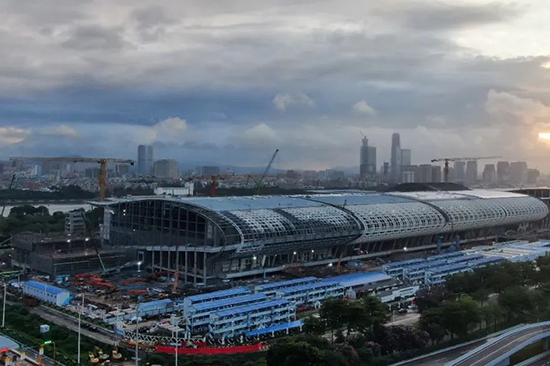 In the 16-meter-super-high pavilion with super-large space, all the lamps should be evenly arranged in 12,000-square-meter-large area and meet the requirements of decoration, illumination, and looking beautiful. Therefore, the project team takes full advantage of its professional experience and finishes the pipeline laying, wire threading, and efficient installation of 18,000 pieces of lamps.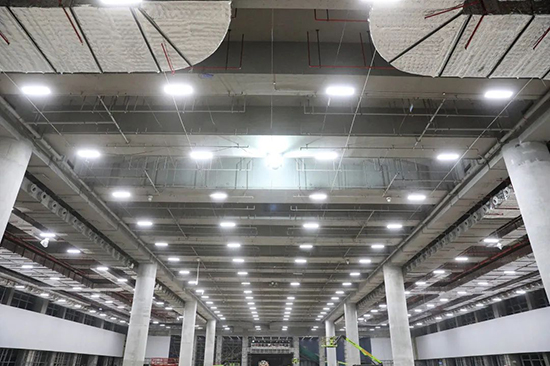 The project team has maximized green and energy-saving effects in selecting materials and determining lamp sources. In the pavilion, with the combination of high-efficiency LED light sourcesand an intelligent illumination system, zone-and-group-based control is realized, thus saving power consumption to the biggest extent. The efficiency of lamps can reach 90%, which is 10% higher than that of ordinary light sources.
In addition, the mechanical and electrical team has adopted plenty of cooling devices with high energy efficiency ratios and frequency conversion energy-saving products based on the climate of Guangzhou City, and optimized the spatial layout of the equipment room and pipeline arrangement, thus reducing the resistance of the pipeline system by 30% to 50% and truly realizing low energy consumption and high efficiency.