Recently, the China-Cambodia Friendship Medical Building, a China-aid project undertaken by CSCEC, has passed completion acceptance.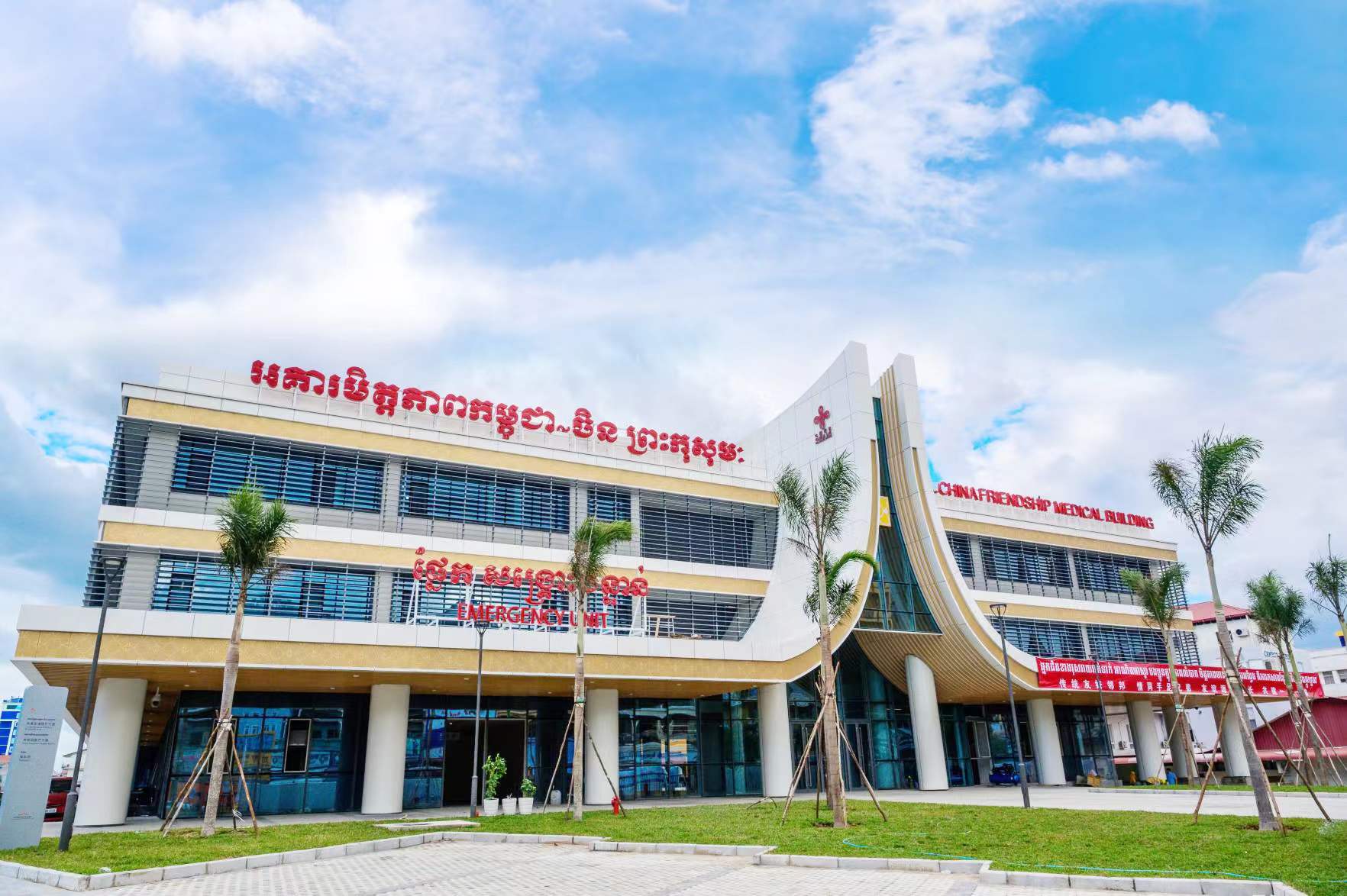 The project, located in the center of Phnom Penh, the capital of Cambodia, has a total construction area of 33,000 square meters. It is a comprehensive teaching hospital with surgical department as its mainstay, and is divided into different units, including outpatient services, emergency, medical technology, hospitalization and logistics. Withfirst-class medical equipment, the hospital will offer safe and convenient medical services to the general public.
The project will become the first hospital in Cambodia with a modern medical concept of low-energy consumption and high quality. Itwill provide the Cambodian people with a higher level of medical services, and further contribute to the Belt and Road cooperation between China and Cambodia.
The design of the project features local culture. The design of the main entrance of the medical building integrates "namaste" with Chinese architectural language, reflecting the blessing and care for patients and respect for life. The golden perforated panels on the outer wall of the project draw inspiration from Cambodia's national flower Rumduol. The design gives this international modern hospital distinctive characteristics.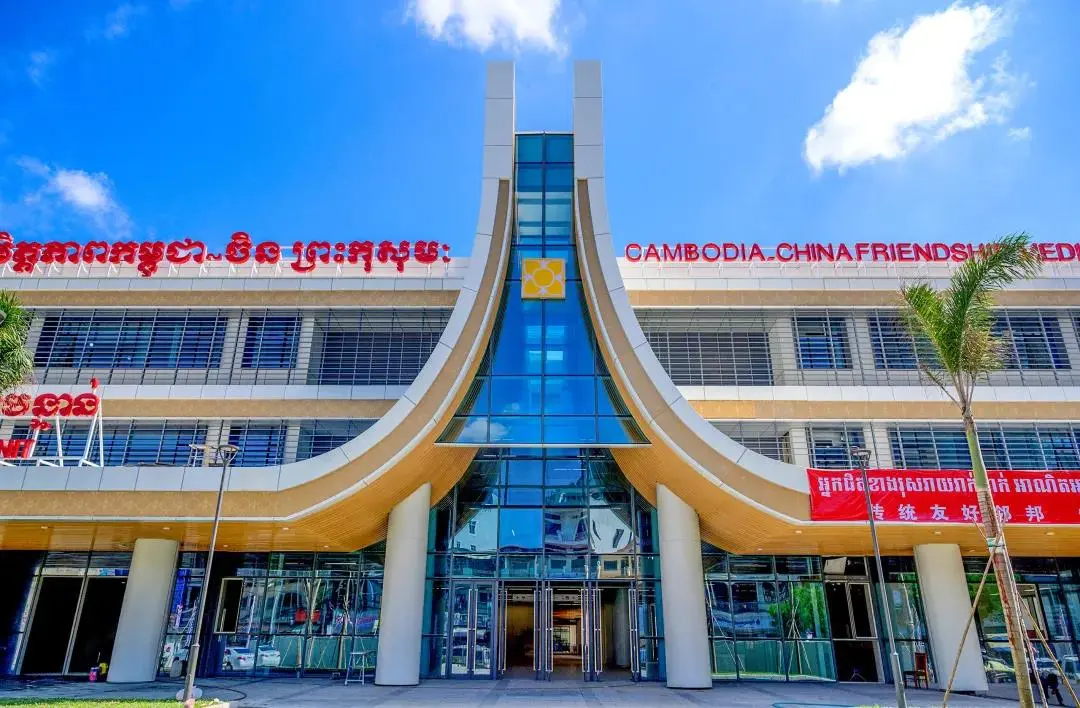 The project adopts the advanced medical main street design. It divides the functions into three modules, namely, doctor office, medical function and medical main street. In order to strengthen the "life channel" linking the emergency department and the imaging department, the hospital has set up special emergency elevators to create a direct connection among the ICU, the central supply and the operation department, making it easier to travel between the inpatient department and the medical surgery department. Meanwhile, to further improve the triage medical care system and open a life channel to patients in a timely manner, the hospital has set up corridors to connect inpatient functions and medical technical functions.
With an innovative spirit, the project team has adopted the self-developed BIM+ information general contracting management platform. This makes management of the project smart and visible, and makes informatization and intelligent management possible at the same time.