Permanent site of the World Rural Tourism Congress constructed by CSCEC unveiled
Pubtime:24.11.2021

【Font size:

Big

Mid

Small

】Print
Recently, the rural revitalization training center (the permanent site of the World Rural Tourism Conference) project in Wuxing District, Huzhou City, Zhejiang Province, which was undertaken by CSCEC, has been officially opened.
Vice Chairman and Secretary General of the World Rural Tourism Congress in residence, and representatives of project-related personnel and CSCEC staff members attended the opening ceremony of the project.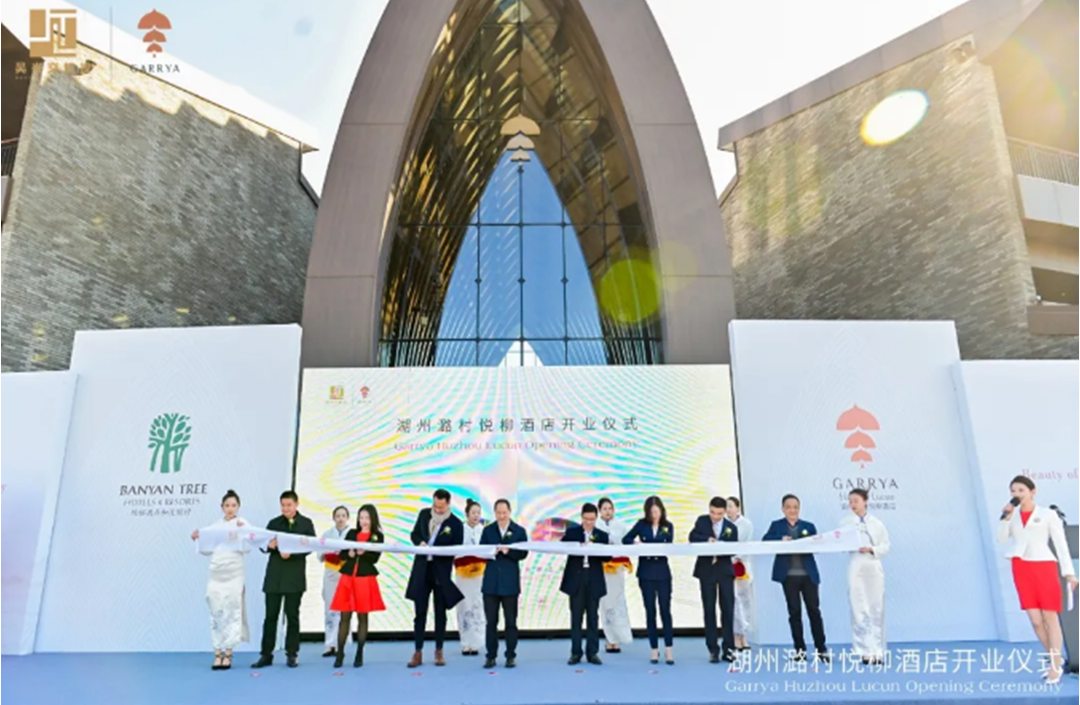 The total construction area of the project is about 34,000 square meters, including a large conference center with a capacity of 1,000 people, a large banquet hall, more than 10 small places for training, meeting and offices, as well as a five-star hotel which incorporates a training center, supporting teaching and training facilities, conference reception and other functions. The project and the surrounding lakes, pools, rice fields and mulberry trees form picturesque scenery with local characteristics.
The professional teams from all respects jointly participated in the integrated planning of the project and implemented an all-round plan with expertise during the whole process. Intelligent operation was realized in civil construction, mechanical and electrical installation and decoration. Landscape architecture and road construction was carried out in parallel. And professional construction was advanced in an orderly manner.
Facing the poor ecological conditions in the construction site, the management team on site worked day and night shifts to direct the dredging and filling work, and completed the pile foundation construction on time. The professional units coordinated closely to complete the outdoor supporting construction, winning recognition from proprietors and all walks of life.