From October 27 to 31, the first basketball test match for the Hangzhou Asian Games was successfully held at the main arena of the Hangzhou Sports Park, which was invested, built and operated by CSCEC.
The successful completion of the test match marks that the three venues for the Hangzhou 2022 Asian Games built by CSCEC, as newly built venues for the Asian Games in Hangzhou, is ready for the Asian Games and higher-level large sports events. It also enhances the capability of CSCEC's operation team to serve large sports events.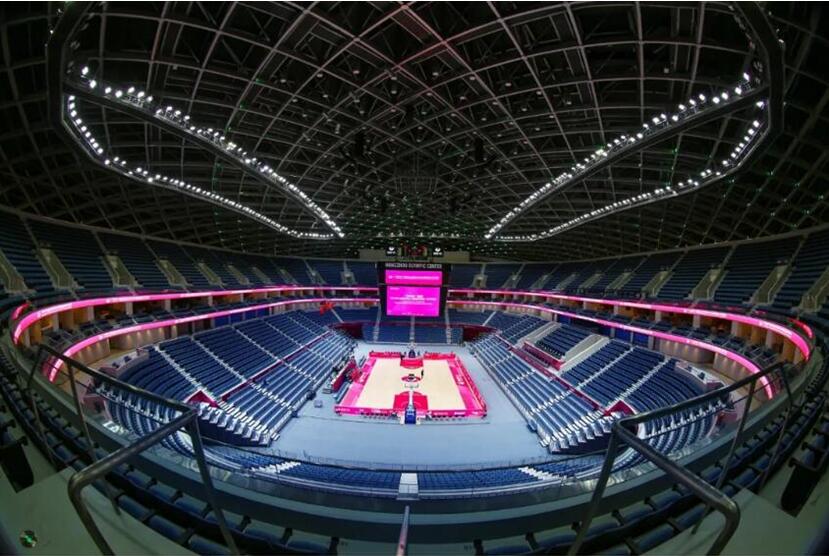 The three venues for the Hangzhou Asian Games, including a main arena, a aquatics center, and a comprehensive training center, are the main venues for the 2022 Hangzhou Asian Games.
The 18,000-seat main arena and the 6,000-seat aquatics center are put into one building, which is the world's largest non-linear building connecting two stadiums, echoing the mythical and legendary scene—turning into a butterfly in the Chinese legend Liang Zhu (a Chinese legend about the tragic romance between two lovers, Liang Shanbo and Zhu Yingtai, from whom the name of the legend is known in Chinese. The legend is sometimes regarded as the Chinese equivalent to Romeo and Juliet). During the Asian Games, basketball, swimming, diving, synchronized swimming and other competitions will be held, providing 59 gold medal winning opportunities.
The comprehensive training center is designed with a simple form of Cong (a form of ancient Chinese jade artifact), including a sports research center, an anti-doping research center, a rescue center, a testing center, a training center, a press center, and an athlete dormitory. During the Asian Games, it will undertake training tasks for basketball, handball, volleyball, wrestling and taekwondo events, and provide medical care, accommodation and press services.