CSCEC contributes to fascinating changes of Jiangsu Horticulture Expo Park
Pubtime:22.04.2021

【Font size:

Big

Mid

Small

】Print
The 11th Horticulture Exposition of Jiangsu Province was opened on April 16. At the opening ceremony, Jiangsu Horticulture Expo Park, a world-class garden mountain cluster, drew much attention as an attraction for cultural tourism built by CSCEC.
The project includes a local landmark—Zidong Pavilion, two photoelectric intelligence programs, three entrances, four flower valleys, five boutique hotels and six supporting facilities. Besides, the park covers multiple operations including ancient building, Chinese landscape architecture, municipal engineering and ecological governance, despite construction challenges like mine pit restoration and ultra large curved surface structure in special shapes.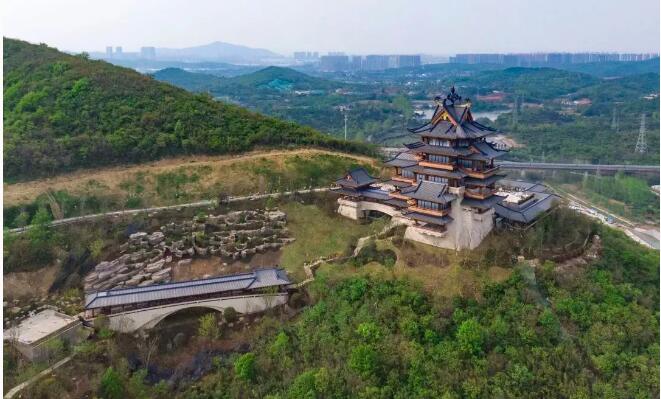 Zidong Pavilion
Zidong Pavilion, a landmark with a height of 44.88 meters in Zidong area, sits at the entrance of Beijing-Shanghai high speed railway to Nanjing.
For the construction, CSCEC has invested 100,000 workers, and registered an output value of over one billion yuan for several consecutive months, continuously setting records in this sector. By turning fossil pits into parks, quarry pits into gardens, valleys into paradises, and wildernesses into homeland, the company completed a masterpiece in horticulture garden representing China's top-level construction with its competitive building strengths.