Recently, the 53km section of CSCEC-built Algeria North-South Highway—running through Algeria's major north-south traffic artery, officially opened to traffic. Algerian Prime Minister Abdelaziz Djerad attended the ribbon-cutting ceremony, and praised that the project is a great achievement of strategic significance to the nation.

He pointed out that as a super-large infrastructure project with the extreme high construction difficulties and the worst natural environment in Algeria, the opening of the North-South Highway ahead of schedule will closely link the southern hinterland of Algeria with the northern coastal areas, which is of great strategic significance to national security and economic development.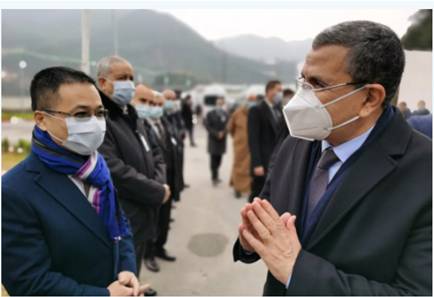 Algerian Prime Minister Abdelaziz Gerard (right) talks with Zhou Sheng, President and General Manager of CSCEC Algeria (left)
Build the artery of economic development in Algeria
Algeria is Africa's largest country and its area crosses Atlas Mountains of northern Africa, which hindered the road transport between northern and southern Africa and seriously curtailed local economic development. In 2013, the North-South Highway project was proposed to resolve the problem.
The 53km road is the section with the most complicated natural conditions, the highest technical requirements and the extreme high construction difficulties. The project consists of 45 bridges, 180 culverts, several tunnels, a 9.6-km-long single tunnel and a 2.7-km-long bridge. The tunnel and bridge are record-breaking in length in Algeria.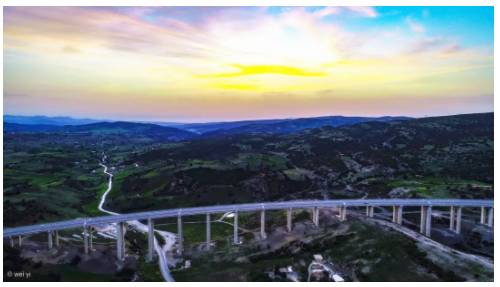 Promote a win-win outcome between environment and economic development
The road passes through the Chiffa Gorges in Algerian National Park, where protected species such as Macaca sylvanus and peacocks live. There is also a well-known century-old building—Monkey Creek Cafe in the park, which is an important tourist spot for local people during holidays.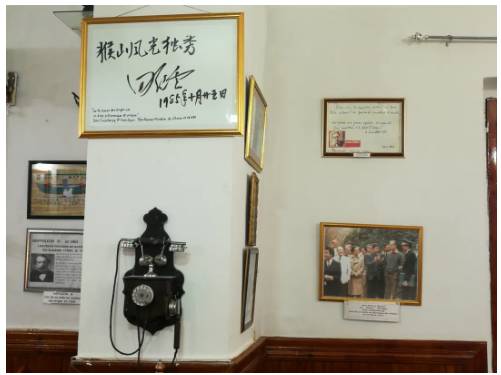 The interior of Monkey Creek Cafe
In the original design, a bridge would divide the national park in two, and the Monkey Creek Cafe had to be removed. In order to protect the historical site and reduce the impact on the monkeys' habitat, the CSCEC team finally changed the original design after repeated verifications and explanations.
"One road, one dream"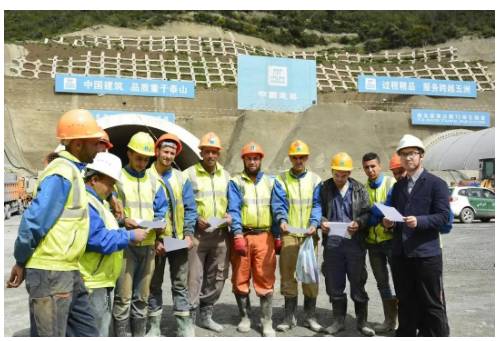 The project has hired more than 10,000 Algerian employees to help prosper the families along the route. It has also carried out vocational training programs in public engineering, training over 2,000 leaders and key workers in infrastructure for Algeria.
After nearly 7 years of construction, CSCEC has opened a "silk road" to the Sahara for Algerian people. In the evening, the lighted North-South Highway is full of Algerian people's best wishes.